About our club
Welcome
Senlis Scallywags is a registered charity that caters for children aged 4 to 11 years. Please enjoy looking through the website and if you have any further questions or would like to talk to the Manager, please do get in touch via the details on our Contacts page.
Please see our latest Ofsted report from November 2016 when we were rated "Outstanding" Please click link here
Senlis Scallywags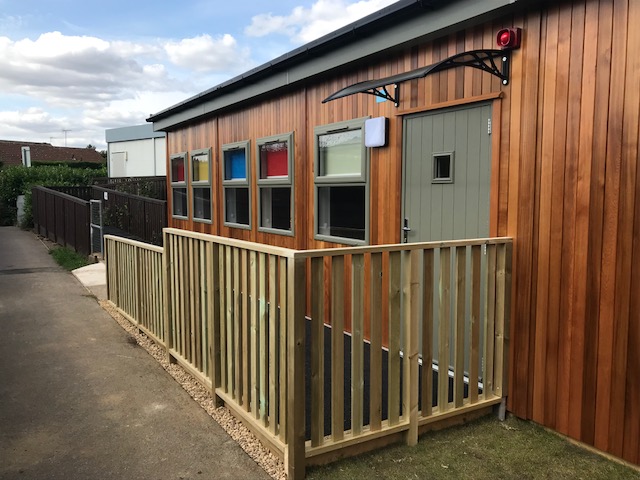 Background
We are run by a voluntary management committee and serve children and families from the local community and surrounding areas. The Club was set up in 1994 and predominantly provides for children at Simon de Senlis Primary School, including those with special educational needs and/or disabilities. In addition, the Disabled Children's Team (part of the Children and Families Information Service) use the Club to place children with a Statement of Educational Need for respite care. The Club operates from a portacabin in the school grounds, has access to the school's playground and playing fields, and regularly uses local leisure centre facilities. The major current project is to working to replace our portacabin with a new building.
The Club is registered by Ofsted on the Early Years Register and the compulsory and voluntary parts of the Childcare Register. The setting receives support from the local authority and is a member of the Kids' Club Network. The Club achieved charitable status in 2013.
Aims and Purposes
We aim to provide affordable, high quality and inclusive wraparound childcare and to provide fun and appropriate recreational opportunities in a nurturing environment. To achieve this, we work to attract and retain high quality staff, advance the education and training of those responsible for providing the care and offer the use of a stimulating range of resources. We also provide opportunities for voluntary work so that interested parties can gain experience in the field.
Opening Times
We have a breakfast club 7.45am until 8.50am and after school club from 3pm until 6pm every weekday during term time. We open during the holidays from 8am until 6pm every week day, running sessions from 8am to 1pm and 1pm to 6pm. In addition, it covers planned Simon de Senlis Primary School closures such as staff training days.
Availability
During term time there are a maximum of 24 places available at each session for the under 8 age group, working on a 1:8 ratio, and there are 20 places for 8-12 year olds working on a 1:10 ratio. There is a total capacity in the holidays for up to 32 children. Currently the club provides services to an average 94 children in term-time and 61 children in the holidays.
For further information, please contact the Club via the Contact Us Page.
Last updated April 2019.